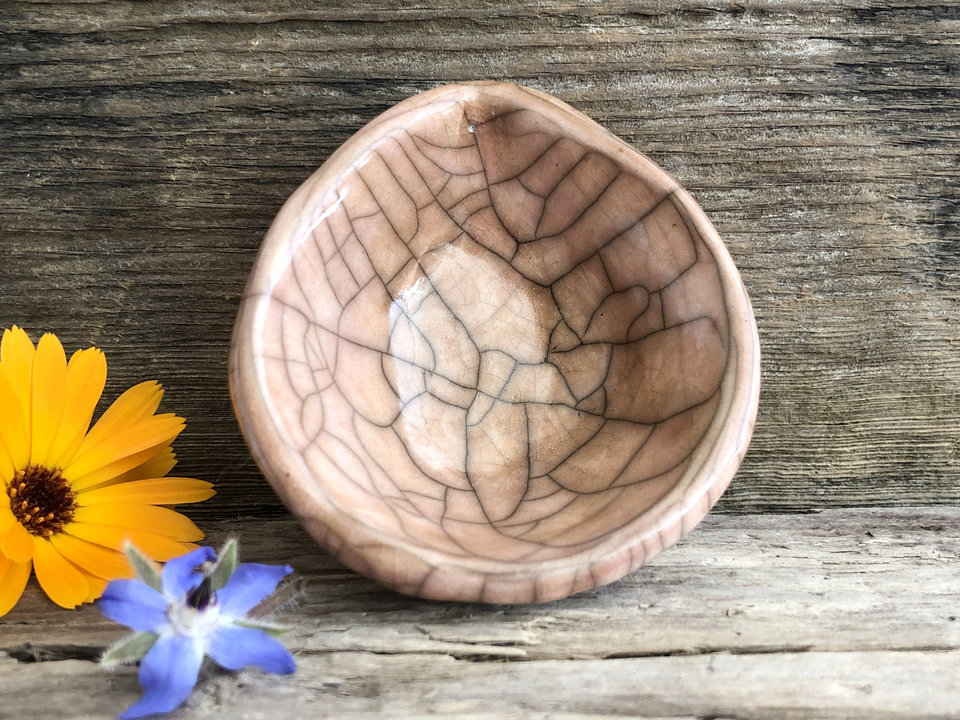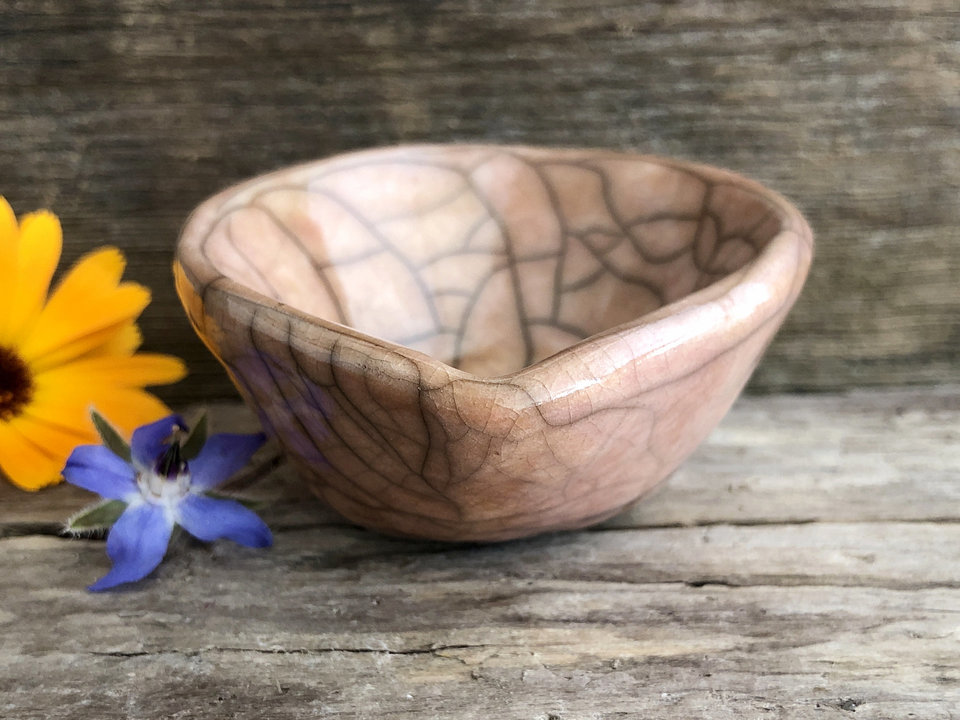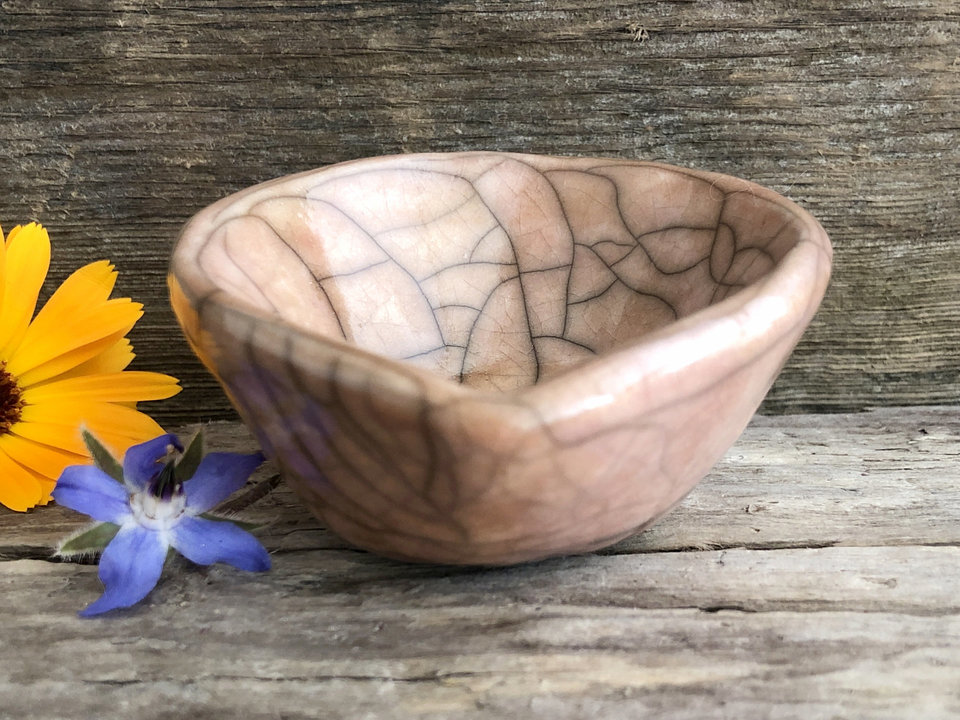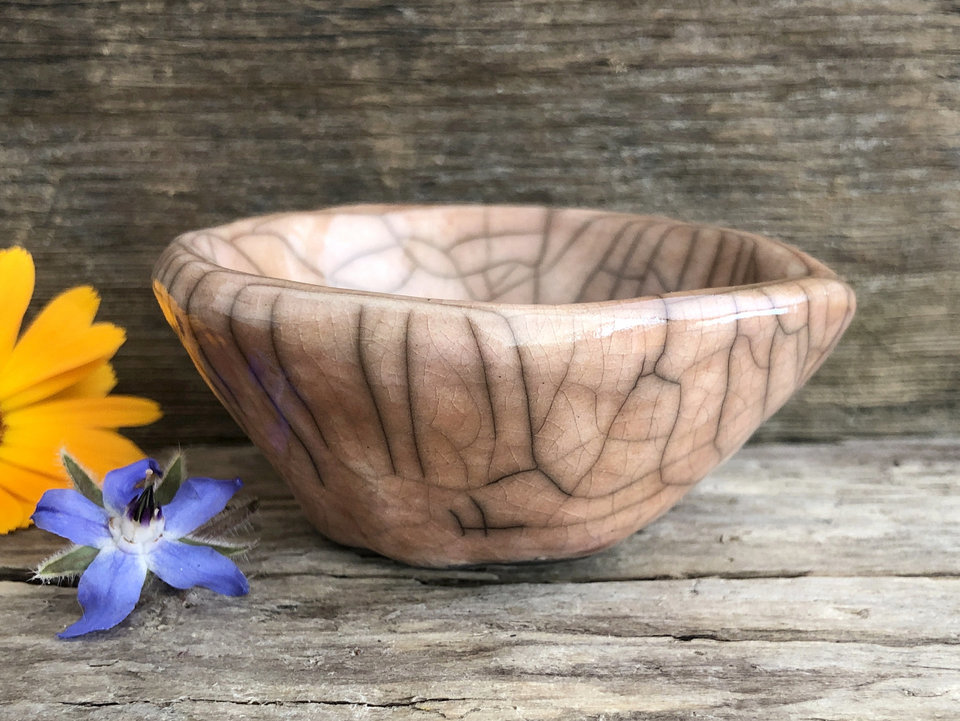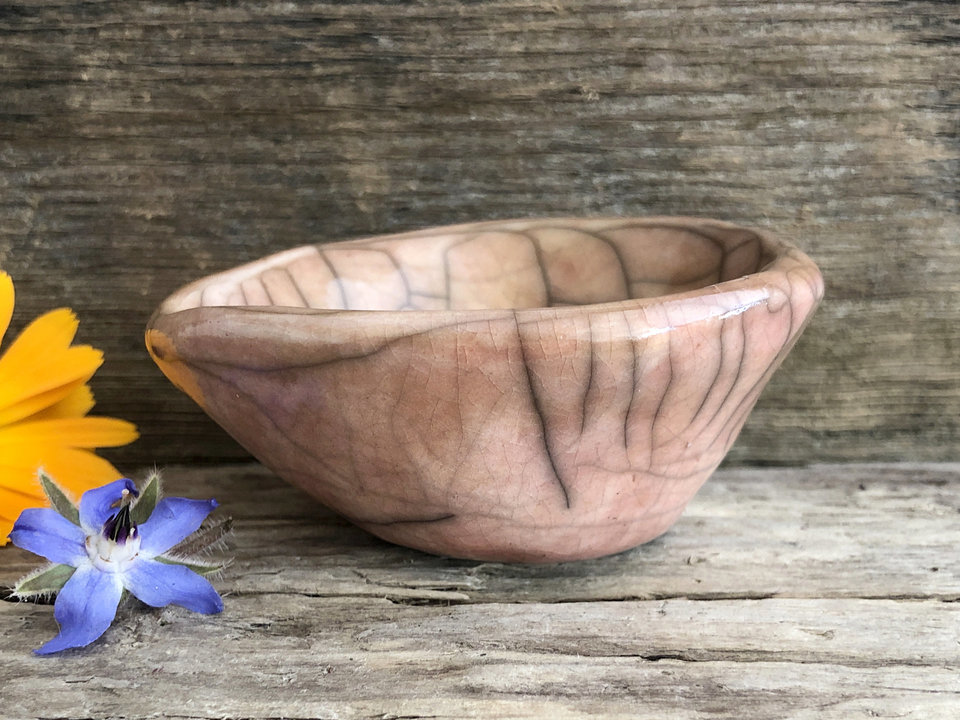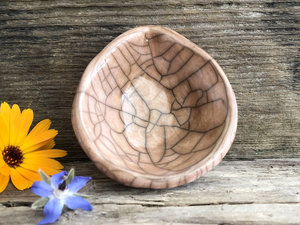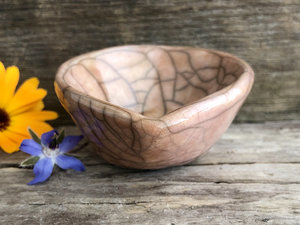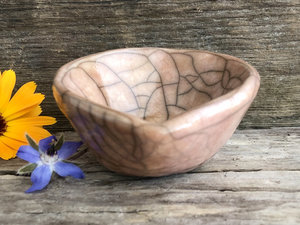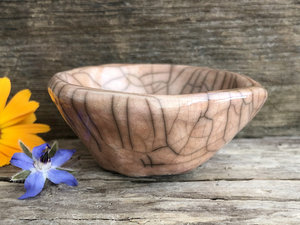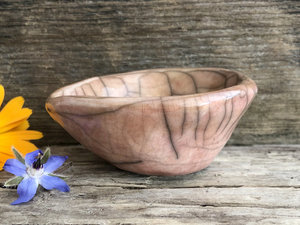 Small raku offering bowl for prayer, shrine, altar, ceremony, wishing, intention | Shinto shrine, shamanism, pagan altar magic
Here is a simple but beautiful little raku offering bowl in peach and pink-brown colours. It could be used for ceremony, as a wishing bowl, in a shrine or spiritual ritual, or just as a safe place to store some precious little treasure. It's wonderful to hold in the hands.
This bowl is around 3cm tall and 6.4cm in diameter (+ its little spout). It is made from stoneware and has been fired once, glazed, and then raku fired with natural wood shavings for the amazing effects of smoke and flame. Although the glaze is completely non-toxic, raku pottery is not considered food safe due to the cracks that appear in the glaze as part of the firing process. And while it can hold water for ritual or ceremony, please dry it carefully after use and don't leave it with water in it.
Through my work, I hope to bring a little nature, peace, gentleness, and spirit to the world.
(I am happy to combine postage on all items. Please either message me before you order and I can create a custom listing, or just order and I'll refund any excess postage fees. Thank you.)