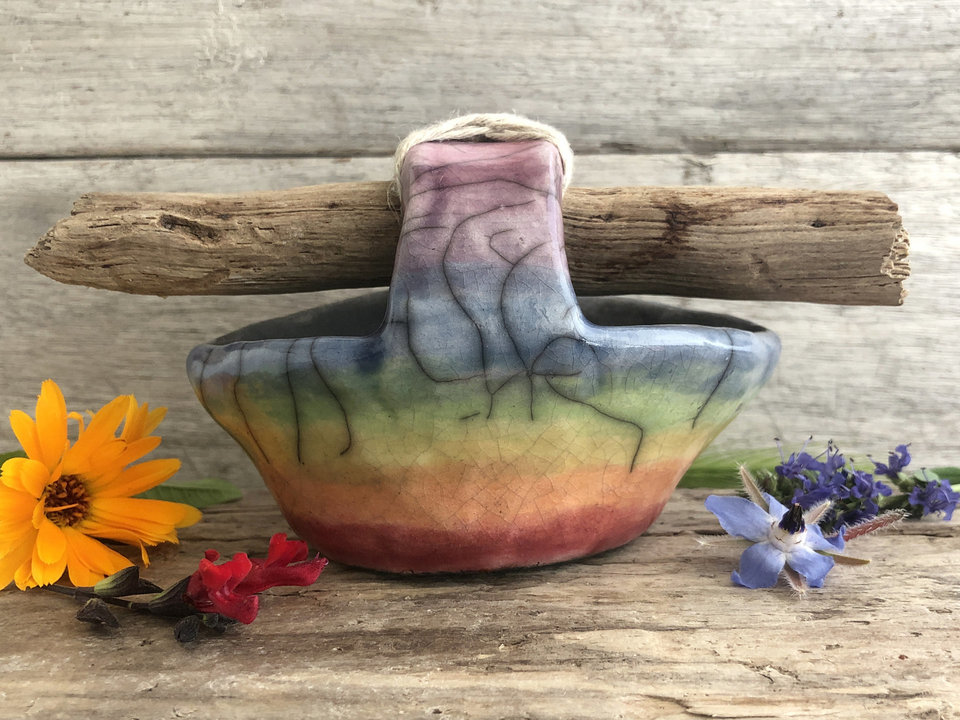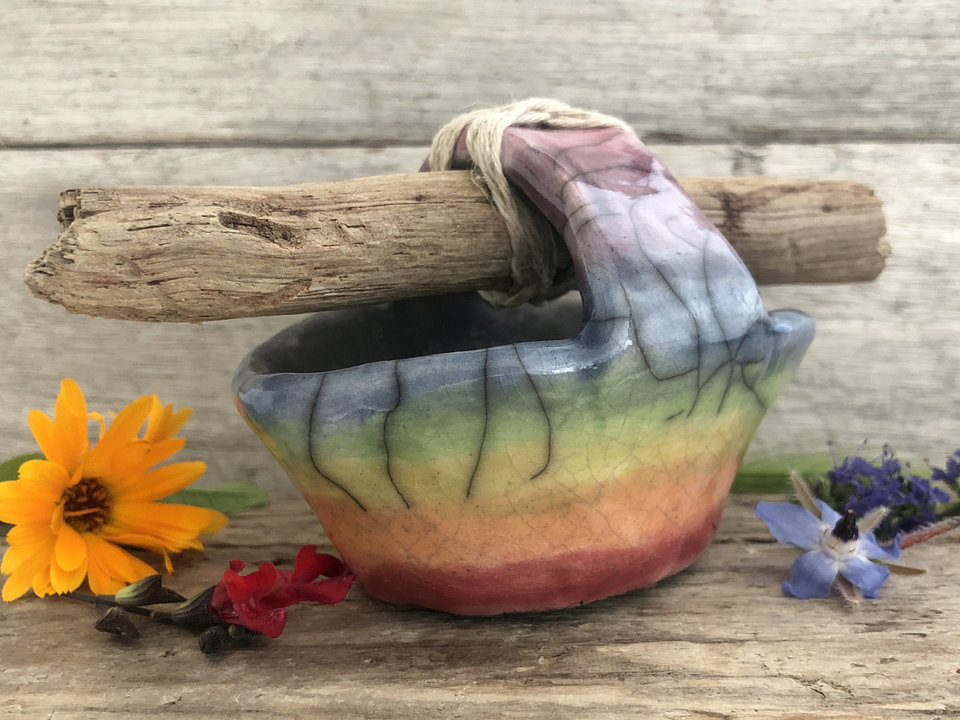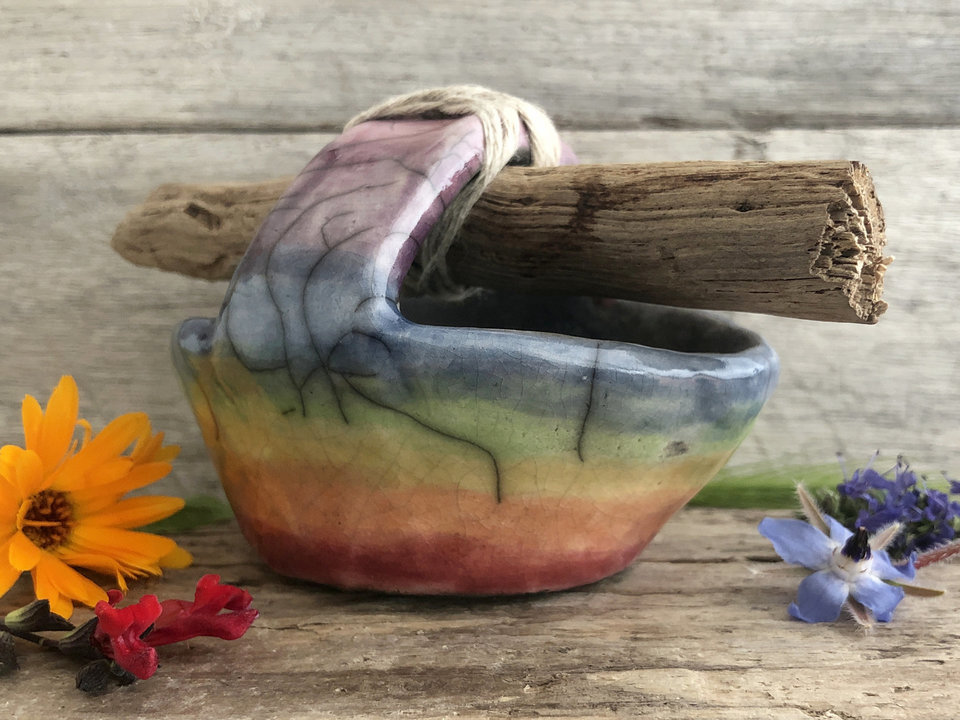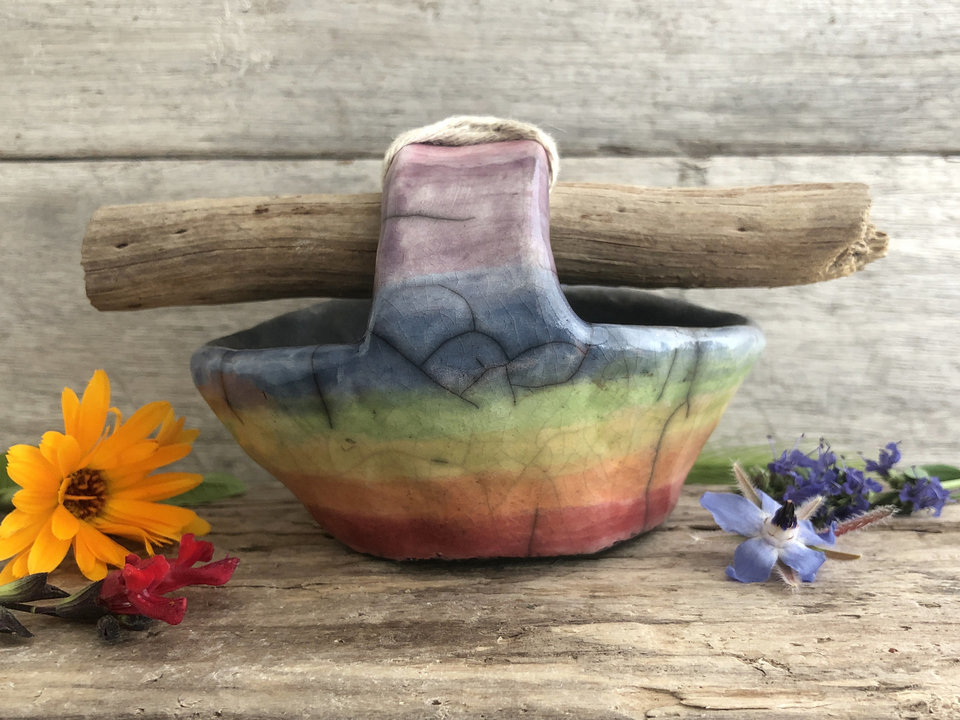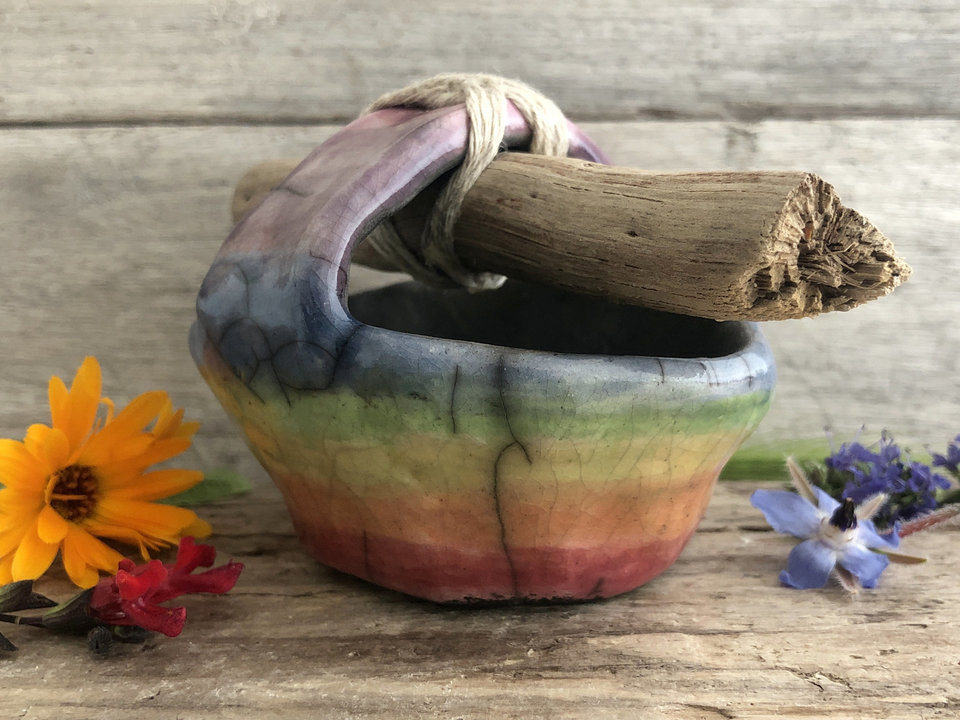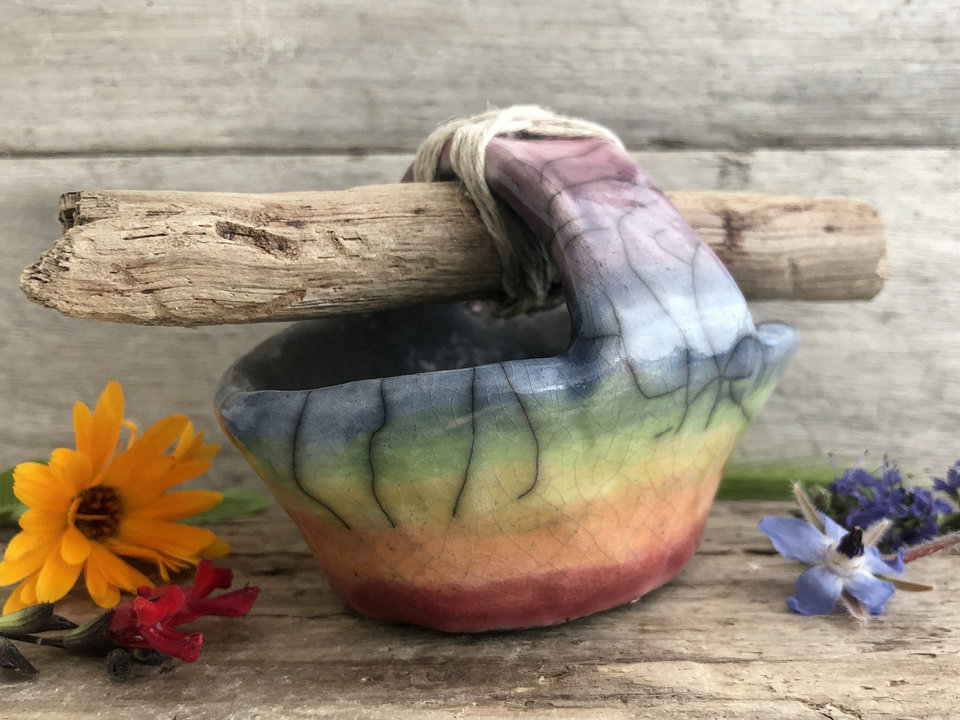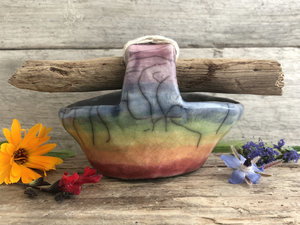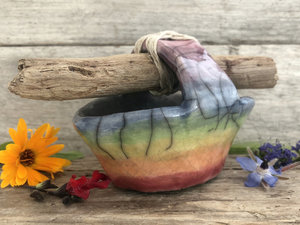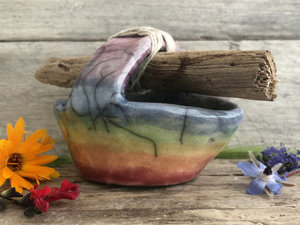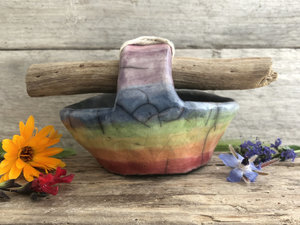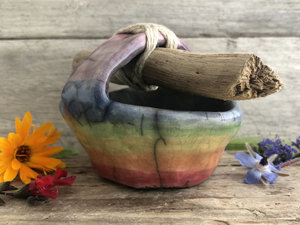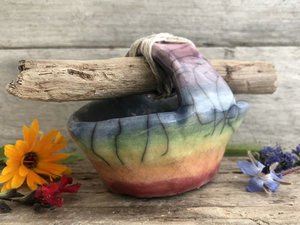 Rainbow raku ceramic & driftwood basket sculpture | Shinto Shamanism paganism | wabi-sabi, rustic ritual, ceremony, pride
Here is a gorgeous rainbow raku basket. It's a lovely little ceramic and driftwood bucket for your altar, shrine, or nature table. The driftwood is from l'Île d'Oléron off the west coast of France. This piece would be beautiful as part of your ceremony or ritual or just as a decoration.
It is 7cm tall to the highest point of the handle and its diameter is around 9.5cm or 7cm depending on how you measure, as this basket is a bit oblong. The handle is 13.9cm long.
The bucket is made from stoneware clay, glazed with non-toxic glaze, and raku fired for the gifts of flame and smoke. Its driftwood handle is tied on with a European eco-hemp yarn, and the knots are sealed with a dot of natural latex glue. Although the glaze on the bucket is completely non-toxic, raku pottery is not considered food safe due to the cracks that appear in the glaze as part of the firing process. And while it can hold water for ritual or ceremony, please dry it carefully after use and don't leave it with water in it.
**A note for customers in Australia and New Zealand: customs regulations forbid the importation of wood products, so I would not be able to send this one to you, I'm so sorry.
Through my work, I hope to bring a little nature, peace, and gentleness into the world. I make all of my pieces entirely by hand with natural and non-toxic materials.

(I am happy to combine postage on all items. Please either message me before you order and I can create a custom listing, or just order and I'll refund any excess postage fees. Thank you!)